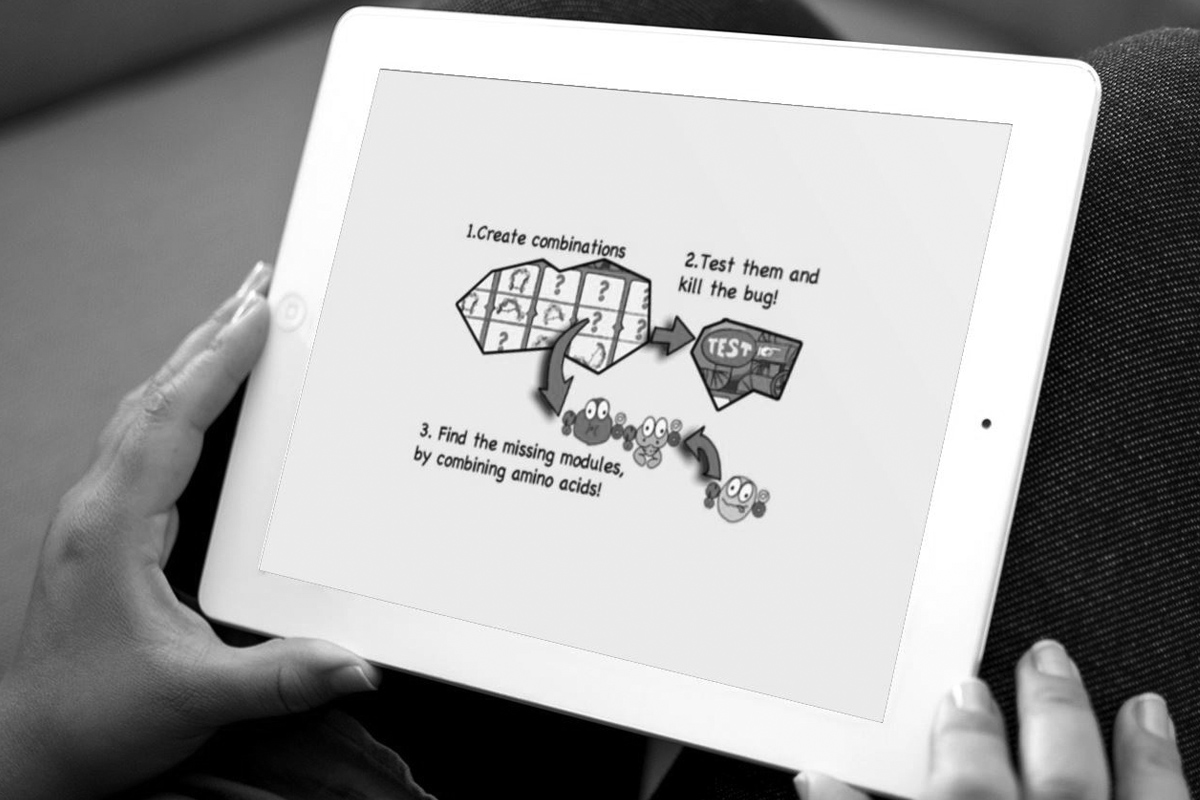 SYNMOD game
Download SYNMOD App
Plug and play with biology?  SYNMOD is based on a real scientific project that uses synthetic biology to design new antibiotics. Now, with this app you can join us to:

-> create peptide modules by assembling amino acids 
-> combine and test these peptide modules in a slot machine
-> discover antibiotic substances to kill some nasty bugs  
Know your Amino-Acids
Click on the images below for more infos about the individual amino acids:
Watch the SYNMOD video
The Synmod Team – Creating Antibiotics from Biofaction on Vimeo.
Credits: Idea, scientific and didactic concept, execution: Biofaction; Camillo Meinhart, Markus Schmidt



Funding: European Science Foundation (ESF) und Austrian Science Fund (FWF)

Programmer: Modern-Alchemists
Sound: Moritz Wallmüller