Biofaction designed an exhibition piece called "Plant Stories" for NEWCOTIANA. It is an interactive installation about tobacco plants and their multifaceted past, present and future applications. The installation is designed to inform visitors about the rich history of tobacco, as well as to invite them to speculate about how the societal role of these plants could be changed, using New Plant Breeding Techniques.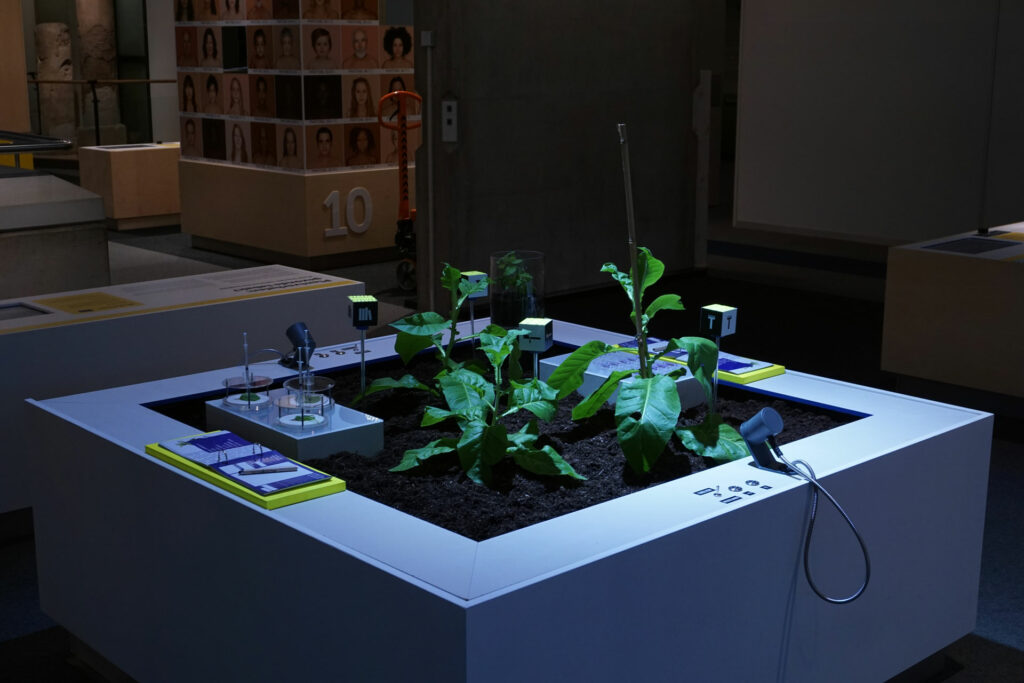 For most people tobacco means smoking, addiction, with deadly results. But tobacco varieties had different uses for thousands of years, and future medical uses are being developed now (non-smoking of course). "Plant Stories" is a small living garden in a museum that tells the stories of these tobacco varieties from the past, present and future.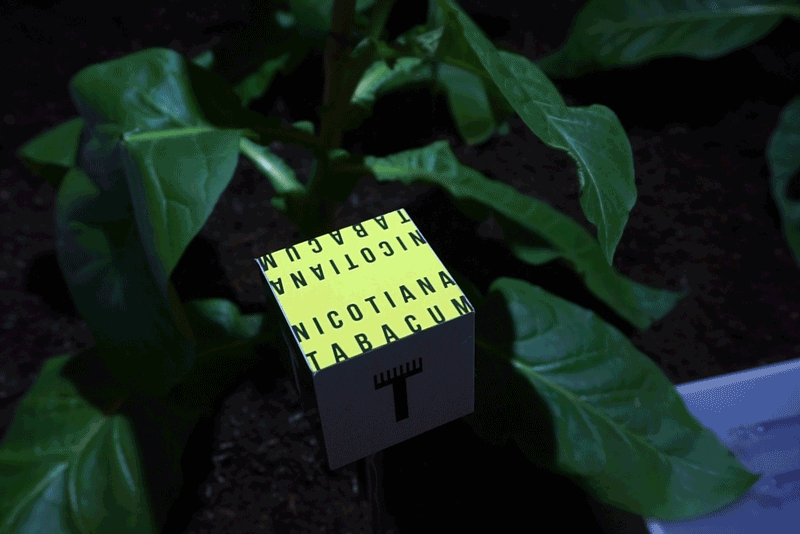 Four audio stories can be listened to, using headphones: a historian thinking about the history of tobacco; a Native American musing about his people's spiritual use of it; a scientist working on modifying it to help with COVID-19; and a tobacco farmerplanting crops created by researchers for new uses.
Our relationship with tobacco has changed before and is changing again with the help of new technologies. Today, new plant breeding techniques, including CRISPR gene editing, agroinfiltration, grafting and cis-genetics are providing new possibilities not only to alter the applications of tobacco, but also to redesign the plant itself. In the garden of "Plant Stories", it is also possible to find artifacts from a plant molecular farming laboratory, that invite visitors to engage with future roles of tobacco plants. 
The interactive part of the installation allows visitors to think about the future roles of tobacco plants and share their speculative plant ideas with us. By completing the prints with their speculations, visitors can help us to create a collective catalogue of fictional plants. Alternatively, they can also take away the prints as a souvenir. 
Through collaborative effort the narrative of the installation evolves throughout the course of the exhibition, paralleling the constant change of its organic content. The soil breathes, the tobacco plants grow, and their stories adapt to their visitors' visions.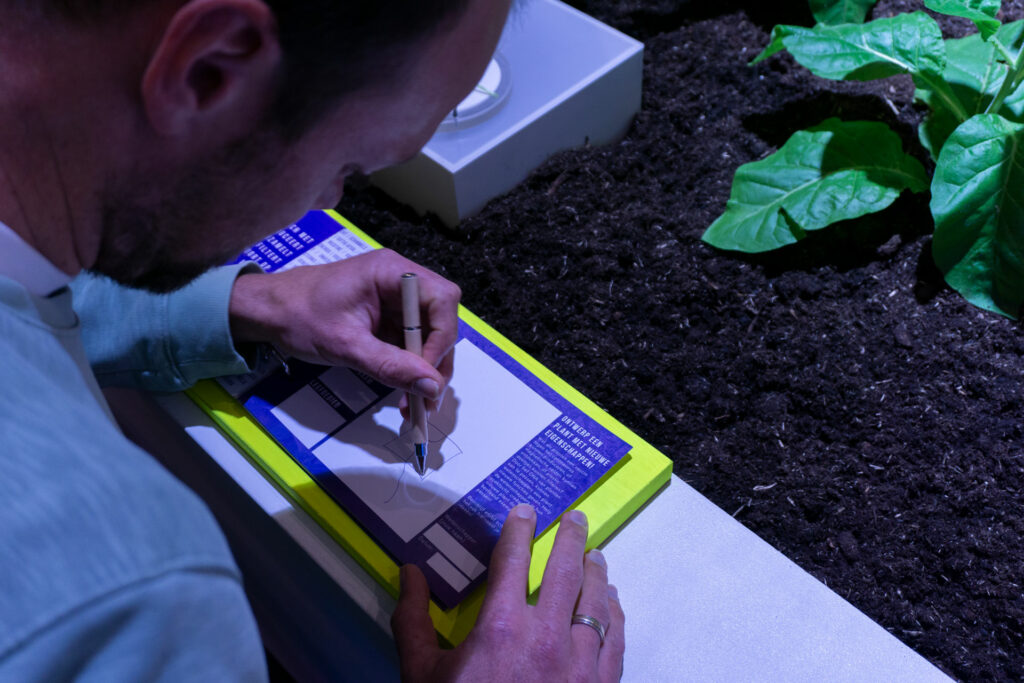 "Plant Stories" is currently being displayed at Museon, a museum of science and culture based in The Hague (The Netherlands) boasting over 200.000+ visitors per year, of which around 50.000 are school children. The installation is right now in their permanent exhibition "One Planet", which challenges visitors to learn about current global issues – with the United Nations' Sustainable Development Goals as a starting point – and the search for solutions.

If you are interested in hosting "Plant Stories" in a museum, gallery, fair or other event, please contact us here.
Newcotiana has received funding from the European Union's Horizon 2020 Research and Innovation programme under grant agreement No. 760331.