We are excited to be exhibiting once again at Museon, a museum of science and culture based in The Hague (the Netherlands)!
Within their permanent "One Planet" exhibition we had the opportunity to create two new installations, each of them connected to one of our research projects: "Traces of Fluorine" and "Dryland Projections". "One Planet" challenges visitors to learn about current global issues – with the United Nations' Sustainable Development Goals as a starting point – and the search for solutions.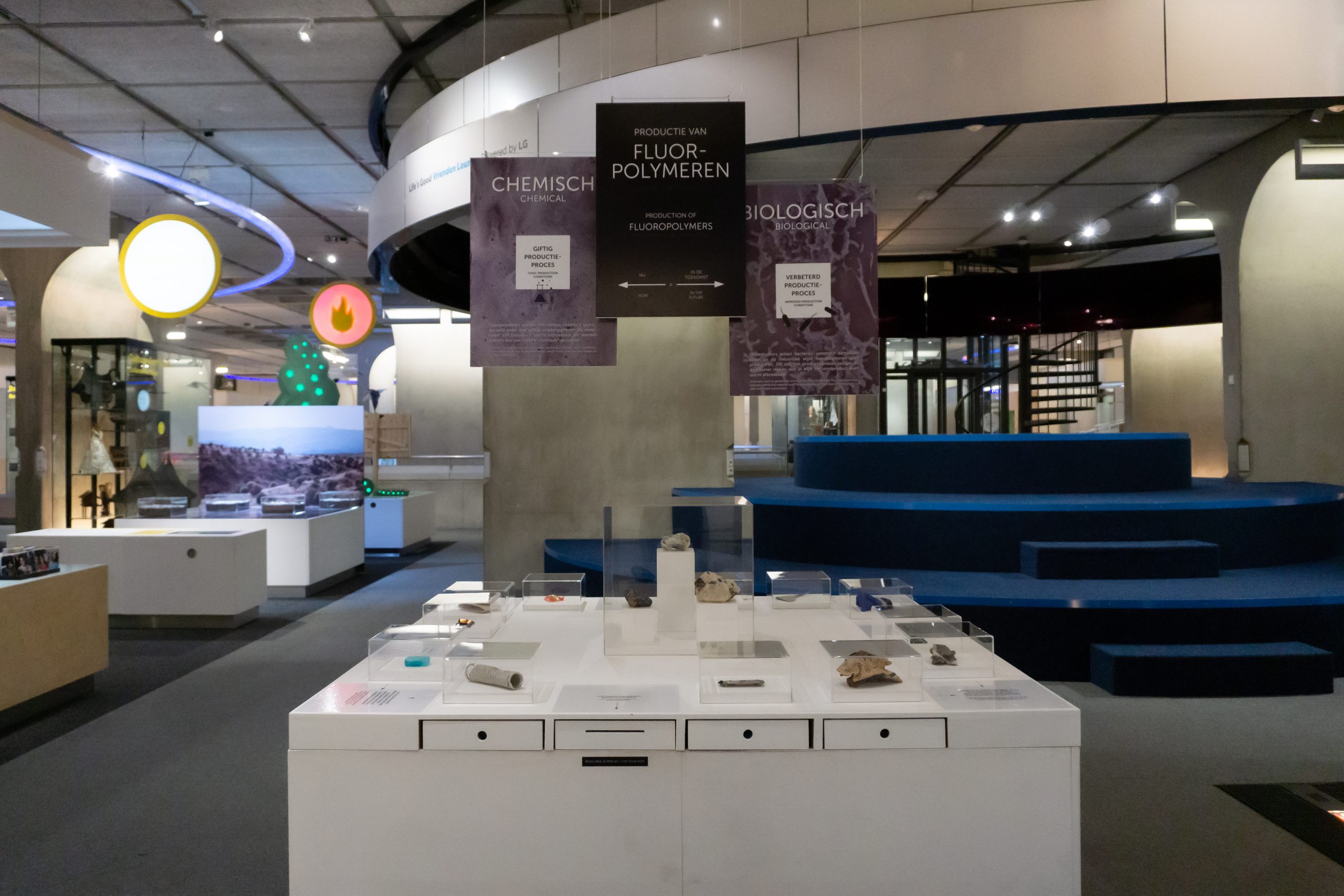 The exhibit "Traces of Fluorine"showcases an archive of fl­uorinated plastics, so-called fluoropolymers, and introduces a more sustainable production method, currently being researched by scientists of the SinFonia project. Visitors are invited to explore the drawers underneath the objects and complete a puzzle to find out what they are and where they have come from. They also are asked to give their opinion on the priority and importance of different objects containing fluoropolymers and cast their votes on the subject matter.
Read more about: "Traces of Fluorine" and SinFonia
The other installation "Dryland Projections" is part of the Madonna project and explores the possible consequences drylands will be suffering due to a changing climate. Biocrusts – the complex communities of many inhabitants like lichens, mosses, fungi, and bacteria living on the soil surface – will go through significant changes. Visitors can look at soil crust samples brought from Spain's vast drylands and explore speculative outcomes for 2052. The exhibit invites visitors to question if/how genetically modified organisms could become a part of dryland ecosystems – and how they feel about it.
Read more about: "Dryland Projections" and Madonna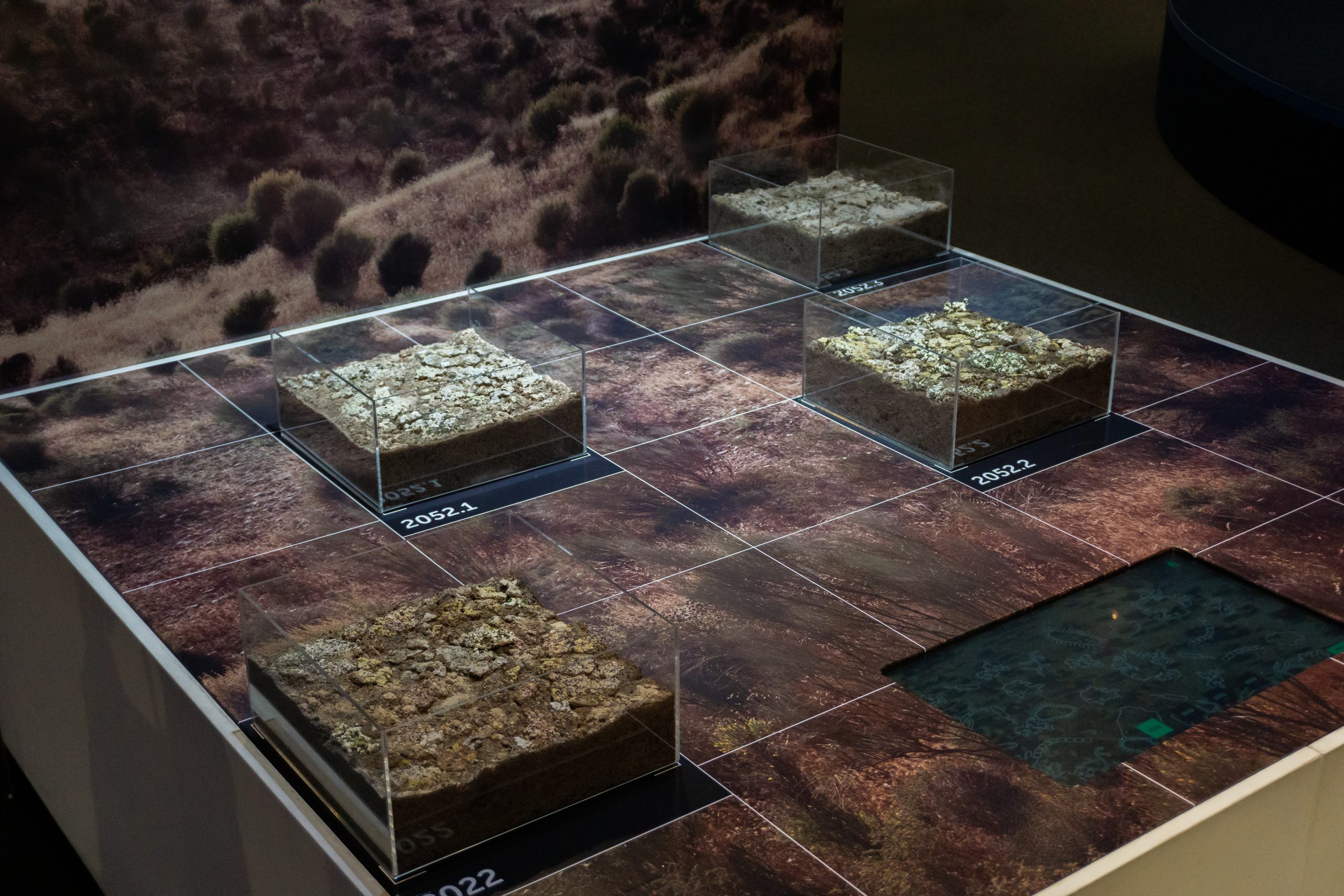 If you are interested in hosting "Traces of Fluorine" and/or "Dryland Projections" in a museum, gallery, fair or at your event, please contact us here.