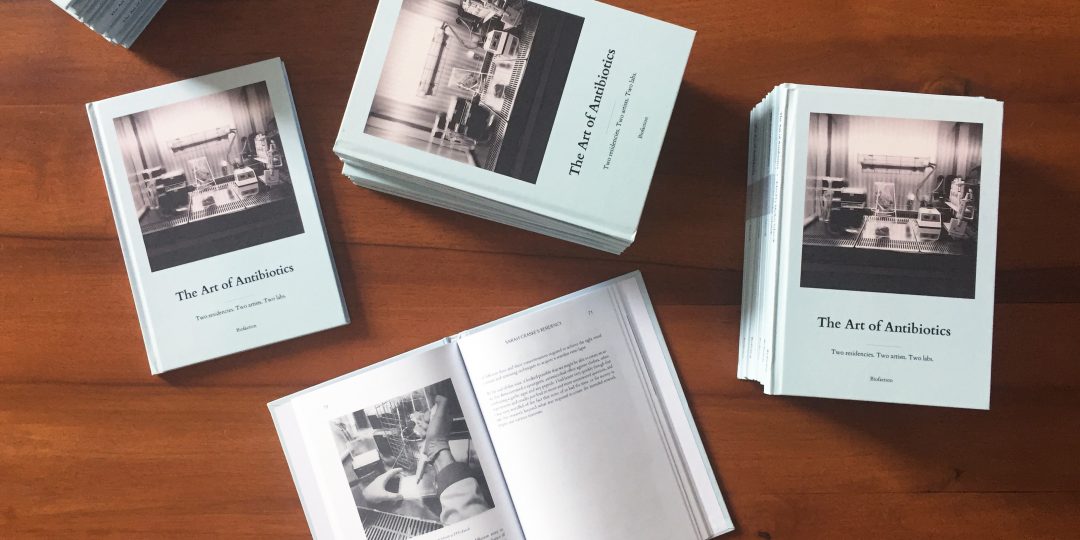 The Art of Antibiotics now available as PDF!
The art-science booklet "The Art of Antibiotics" about our last residency program is now available in its entirety as a free PDF download. Have a look at the blurb below and, if you want to read more, you can access the full booklet here.
"The Art of Antibiotics" is still available in hardcover, softcover, and in e-book formats – just scroll or click to the end of this post for a list of places to get a copy!
"A synthetic peptide version of the age-old remedy Theriak. A Turing machine inspired process that transforms DNA into music. Sarah Craske and Eduardo Miranda approach the antimicrobial resistance crisis from completely novel perspectives by venturing into the science lab in the scope of SYNPEPTIDE project's art-science collaboration on synthetic antibiotics. By administering medicine to a city (map) and via the sonification of medicines, their creations open up new vistas."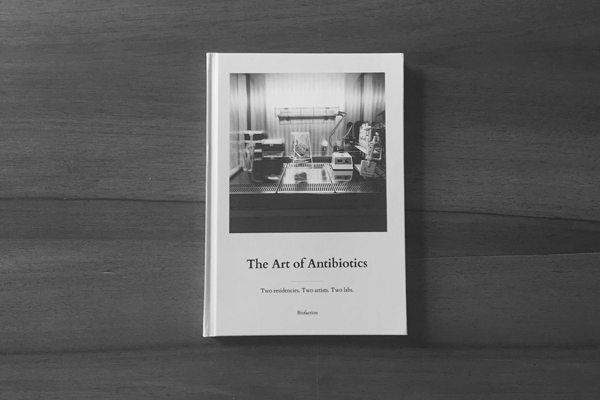 And if you prefer to have your own copy to hold in your hands (either in paper or on your reader), here are all the places, where you can purchase it:
Amazon: Hardcover / Softcover / e-Book (Kindle)
Thalia: Hardcover / Softcover / e-Book (ePUB)
Morawa: Hardcover / Softcover / e-Book (ePUB)