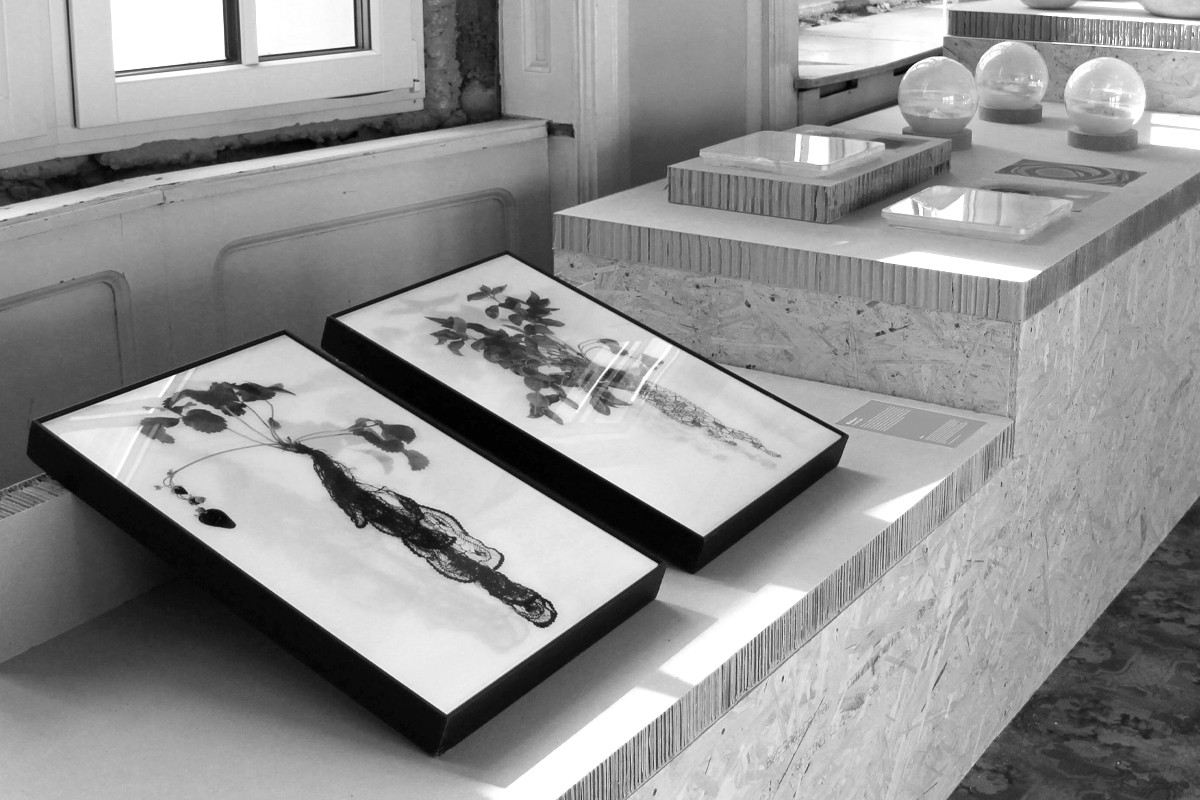 Possible Tomorrows Exhibition
BIOFACTION has initiated, curated and produced POSSIBLE TOMORROWS – an exhibition that took place during VIENNA DESIGN WEEK 2016.
Possible Tomorrows introduces a selection of experimental and technical design applications hatched from the fields of biotechnology and synthetic biology.
Selected designers/artists contribute on the one hand speculative applications and ideas for the future, and on the other hand already tried and tested implementations for the design and material culture of tomorrow: Cement that is composed of microorganisms. Plants that not only bear fruit, but also grow textiles from their roots. What possibilities will the future bring? Will synthetic biology be the foundation of tomorrow's industrial design?
Website: www.possible-tomorrows.com
Participanting Designers:
Carole Collet
Maurizio Montalti
Orkan Telhan & Taylor Caputo
bioMASON
Kristin Weissenberger & Günter Seyfried
Dr Simon Park and Victoria Geaney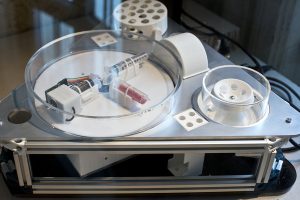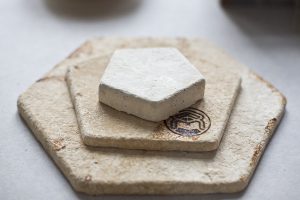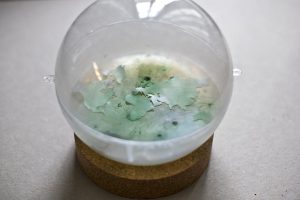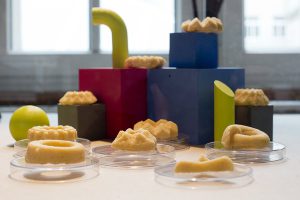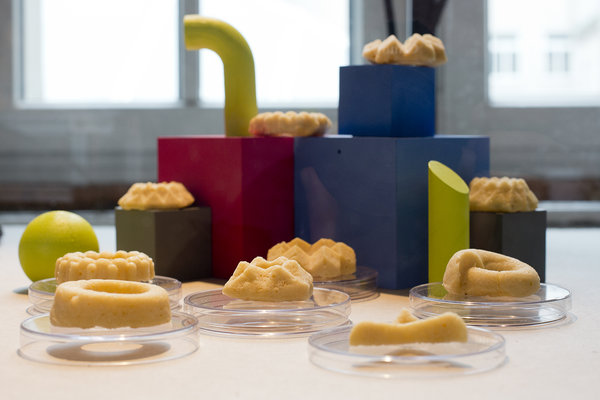 Exhibition Dates
30.09. – 9.10.2016
Venue
Vienna Design Week Festival Headquarter
Schlossgasse 14
1050 Vienna
Austria
Mini Symposium "Synthetic Biology in Art & Design"  
On Sun 02.10. we gave a guided tour through the exhibition as well as a talk & discussion with participating designers.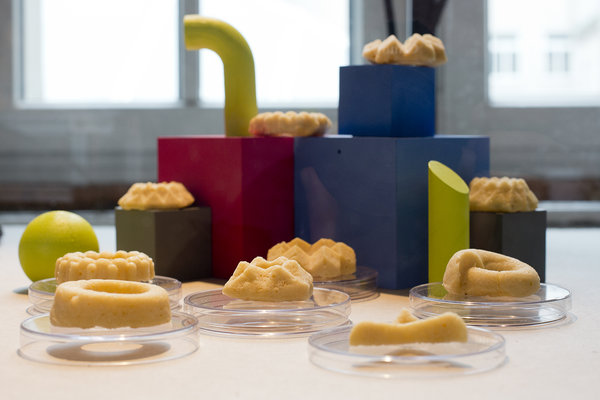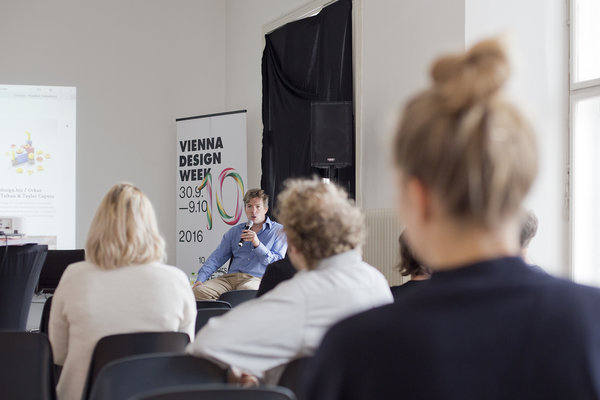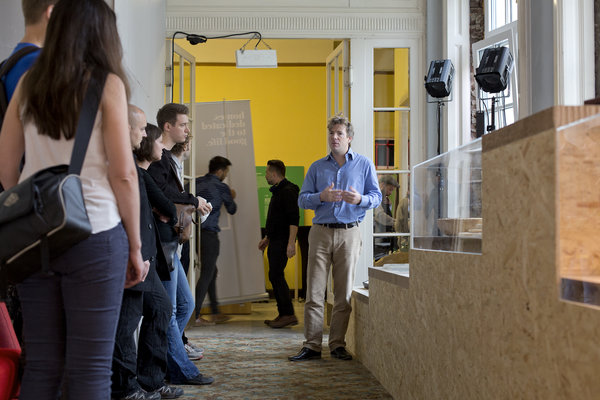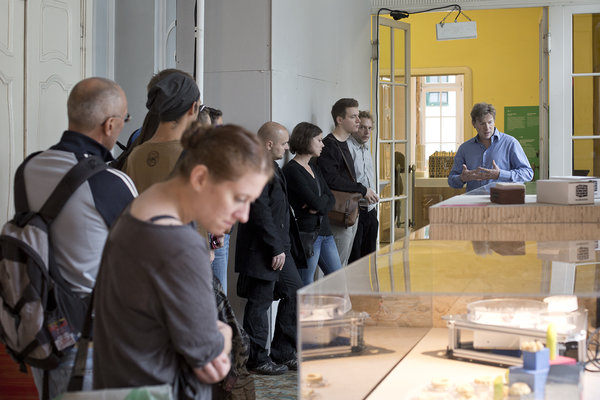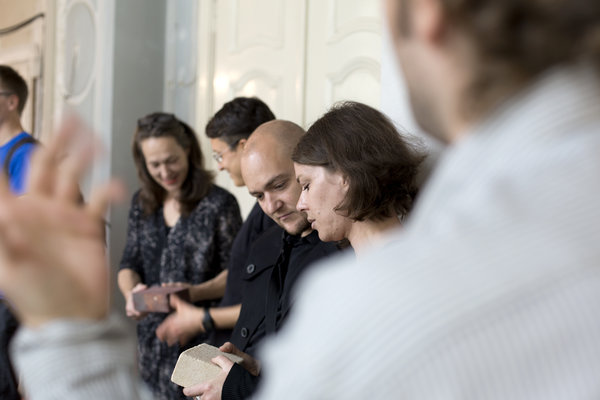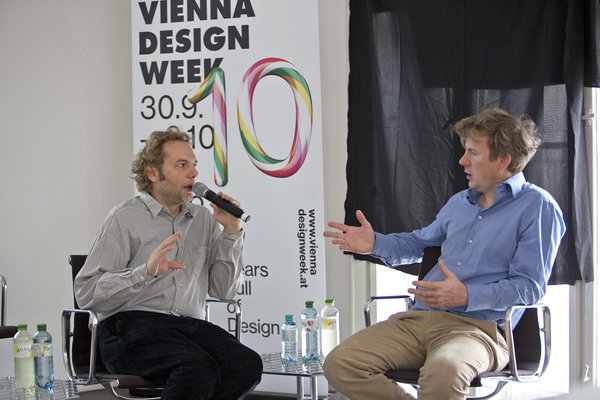 Bilder: (C) Kollektiv Fischka / VDW