BIO·FICTION Science Art Film Festival
From 23 – 24 September, 2019 the third BIO·FICTION Festival with the theme FUTUREBODY will take place, setting a new focus on neurotechnologies. Much like our prior editions, we're going to cut across thematic boundaries, across all disciplines and set up a rich festival program that defies imagination!
We're looking for short films dealing with how neurotechnology shapes the future of the human body, mind, intelligence and society. If you want to be part of it check out our call for films and the submission requirements!
We'd love it, if you would like to share the news on Facebook and Twitter.
BIO·FICTION is the international Synthetic Biology Science, Art and Film Festival series. It features short films on any aspect of synthetic biology, including documentary films, animation, (science) fiction etc. The first festival was held in Vienna, Austria, in 2011.
The Second BIO·FICTION Festival took place from 23 – 25 October, 2014 at the Museum of Natural History in Vienna, Austria, featuring a large variety of content: 32 presentations, panel discussions, 5 do-it-yourself biology demos, 3 art performances, and of course film screenings.
Visit the BIO·FICTION website!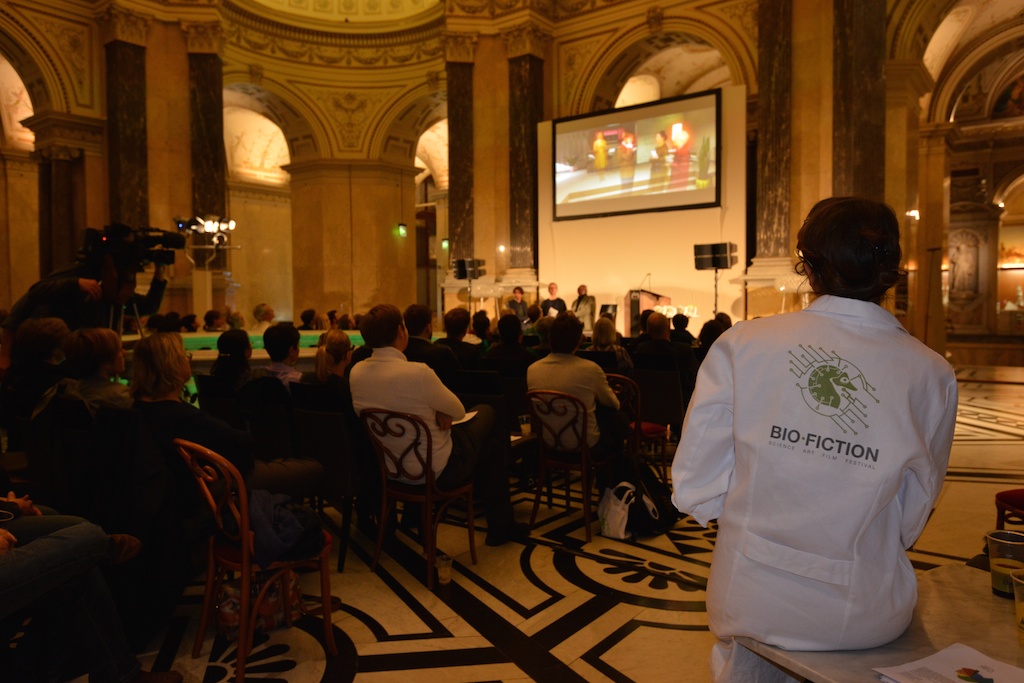 BIO·FICTION is supported by the EC-FP7 project SYNENERGENE