The new edition of BIO·FICTION Science Art Film Festival took place on September 23 and 24, 2019 in Vienna. We had two days of rich and exciting content dealing with Neurotechnologies– with short film screenings, cross-disciplinary discussions, a brain-computer interface demo and an awards ceremony for the short film competition! In addition, we had a Leonardo LASER Talk on the evening of the 23rd at the Medical University of  Vienna.
BIO·FICTION Science Art FilmFestival is now on tour! After a great kick-off in Bandung, Indonesia, we're sending BIO·FICTION around the world. Check our upcoming and past tour stops! Or write to us, if you would like to help organize a festival stop in your city!
The Third BIO·FICTION Science Art Film Festival
BIO·FICTION is the international Synthetic Biology Science, Art and Film Festival series. It features short films on any aspect of synthetic biology, including documentary films, animation, (science) fiction etc. The first festival was held in Vienna, Austria, in 2011.
The Second BIO·FICTION Festival took place from 23 – 25 October, 2014 at the Museum of Natural History in Vienna, Austria, featuring a large variety of content: 32 presentations, panel discussions, 5 do-it-yourself biology demos, 3 art performances, and of course film screenings.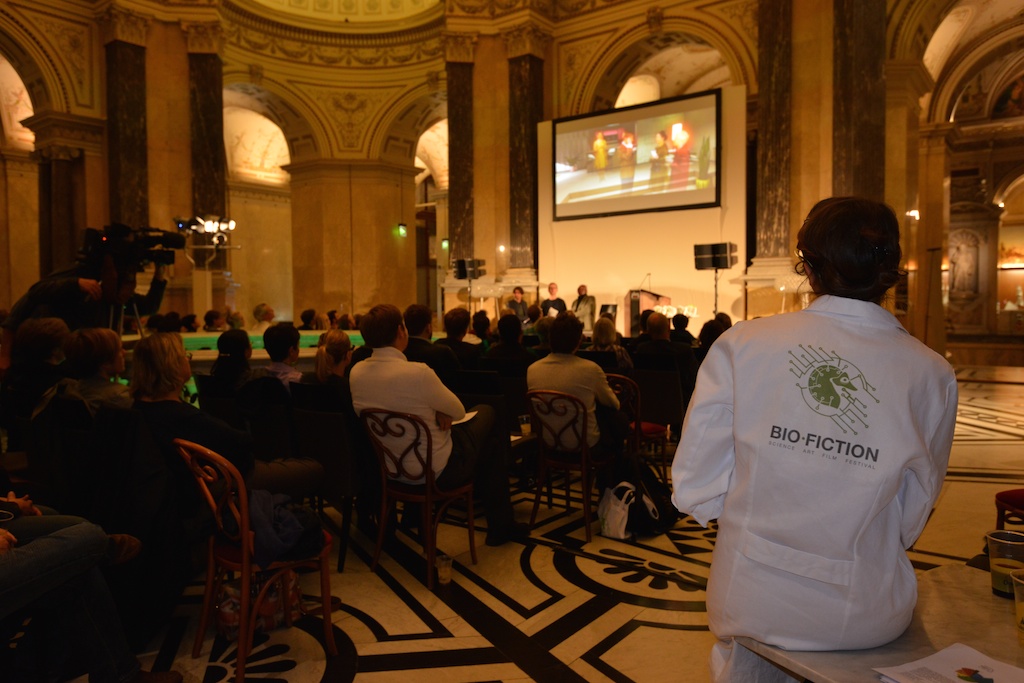 The Second BIO·FICTION Science Art Film Festival