Artists in Residence have been selected!
This past spring, we opened a call for new Artist in Residence programs for MADONNA (2 residencies), NEWCOTIANA and SINFONIA. We received 166 submissions from 43 countries. The quality of the proposals was outstanding, and we were amazed by the exciting ideas of the artists and how they wanted to tackle the three Synthetic Biology related projects. After a tough evaluation process together with our Jury, independent art curators Claudia Schnugg and Jens Hauser, chaired by Markus Schmidt we finalized our decisions.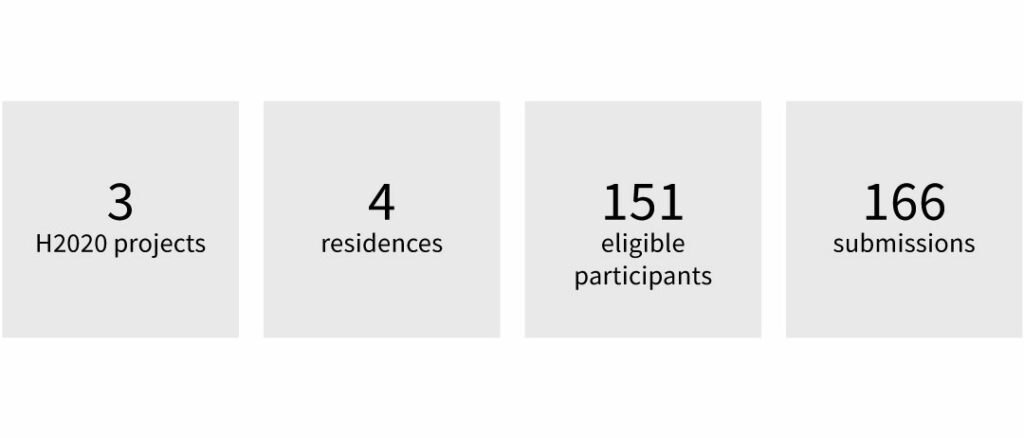 We thank again all the artists who shared their proposals with us. And a big congratulation to the four winning artists! We are looking forward to their collaboration with our project laboratories.
Here are the final matches:
MADONNA
Isabelle Andriessen &  Lee Cronin,
School of Chemistry, University of Glasgow, UK
Lara Tabet & Victor de Lorenzo,
Molecular Environmental Microbiology Laboratory, Centro Nacional de Biotecnologia, CSIC Madrid, ES
NEWCOTIANA
Karel Doing & Julian Ma,
Institute for Infection and Immunity, St George's, University of London, UK
SINFONIA
Eduardo Miranda & Pablo Ivan Nikel, 
Novo Nordisk Foundation Center for Biosustainability, Technical University of Denmark, DK