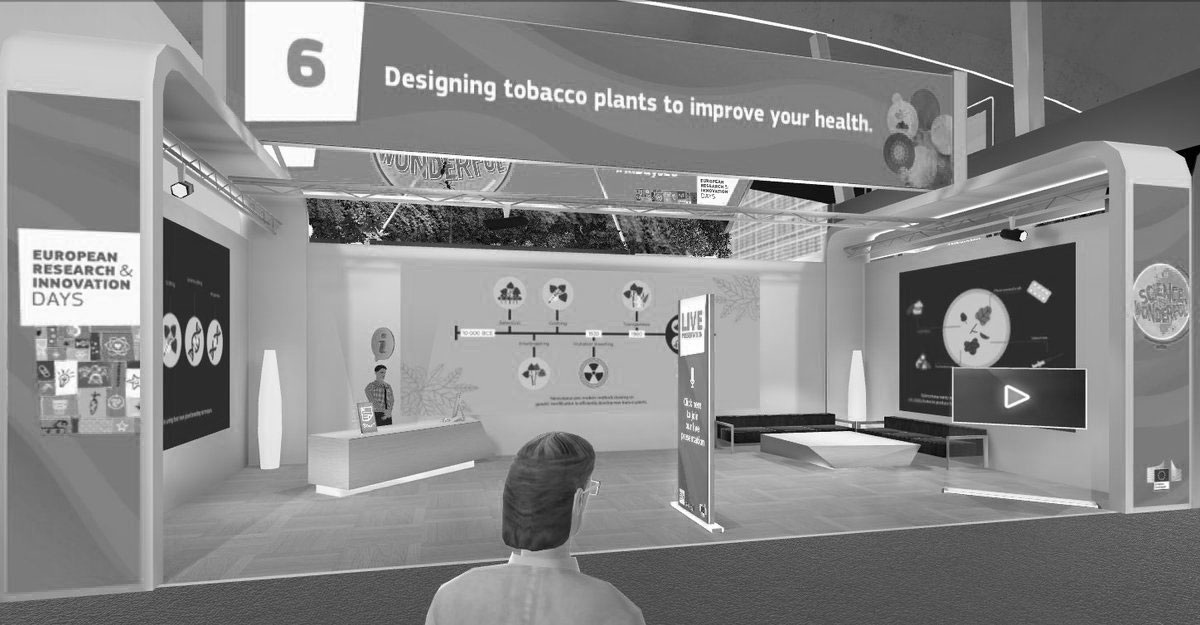 SCIENCE IS WONDERFUL
"Science is Wonderful"  featured an array of fun, educational online activities that introduce visitors to the latest cutting-edge research taking place throughout Europe and the rest of the world. We presented NEWCOTIANA with several infographics and a live Q&A session with our scientists.
Once registered to "Science is Wonderful" visitors got avatars and could navigate in the virtual exhibition and talk to other visitors as well as presenters. 
We designed our booth with the infographics that represents the NEWCOTIANA project. Visitors could also watch the short animation video "DR. TOBACCO, THE HEALTHY BREED!" and ask their quesitons to the scientist in the NEWCOTIANA team.