Battle for Cattle
A fun science game to learn about vaccines, antibiotics and synthetic biology!
Battle for Cattle is a fun game where you learn everything about diseases, treatment, bacteria and viruses. In the game, the player is confronted with sick farm animals and the problem of antibiotics overuse. The player experiences an increase in antibiotic resistance and learns about the importance and principles of vaccines. The player has to save the lives of cows on a farm and take control over the design of a synthetic biology vaccine.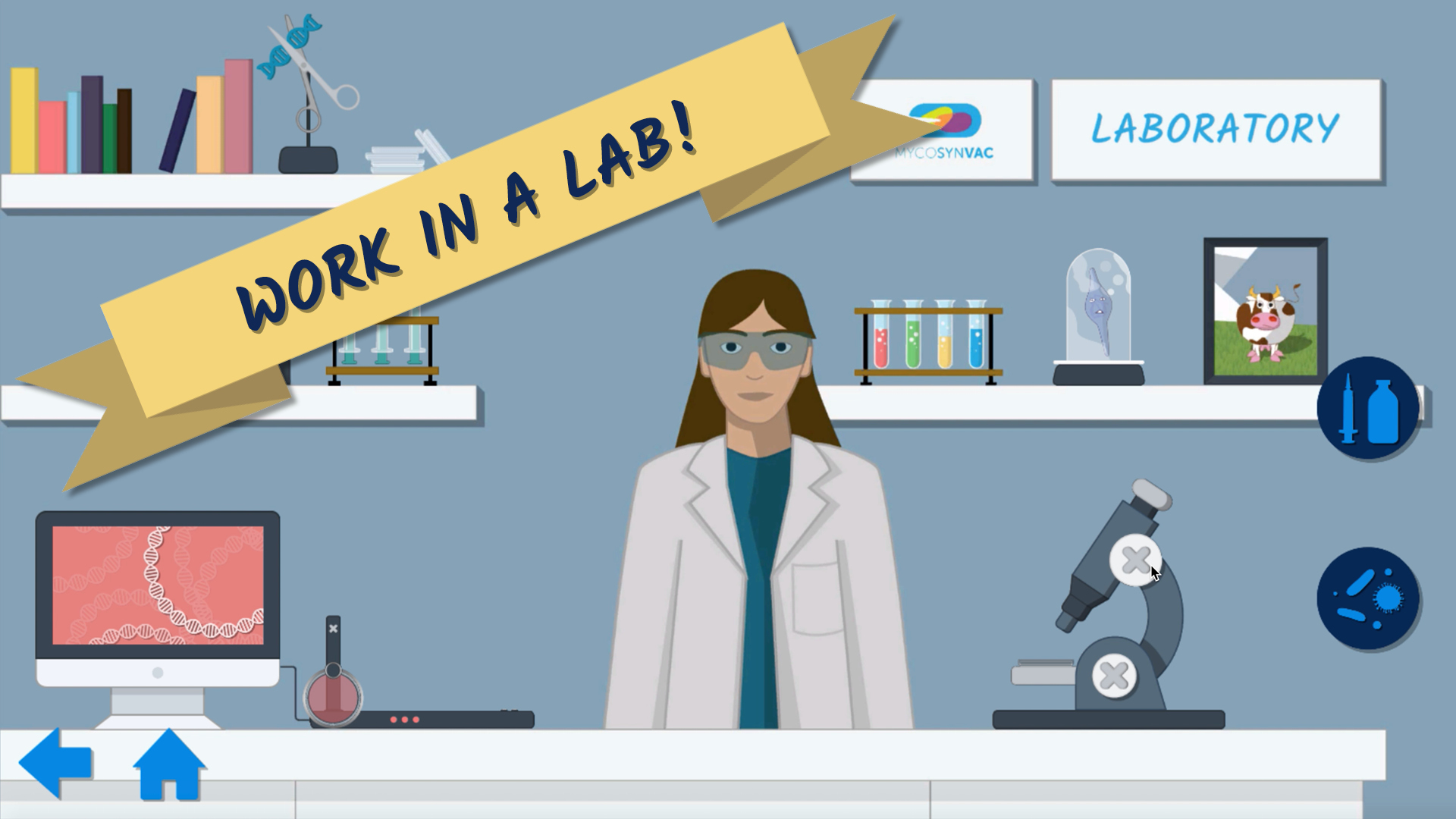 The game is inspired by and part of a real synthetic biology research project funded by the EU, MycoSynVac. You can visit the project's website to learn more. (https://www.mycosynvac.eu).
Have a glimpse of the game by watching the video below and download it on Google Play, App Store or play online on www.battleforcattle.com.