Official Selection at LSFF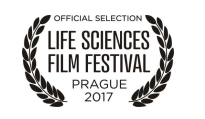 Biofaction's documentary film "The Berrymakers" was selected from 1300 film entries at the 7th International Festival of Documentary Films on Life Sciences in Prague!
:-) Watch the film online:

The Berrymakers from Biofaction on Vimeo.
Twitter Feed
Our Twitter feed is currently unavailable but you can visit our official twitter page @biofaction.