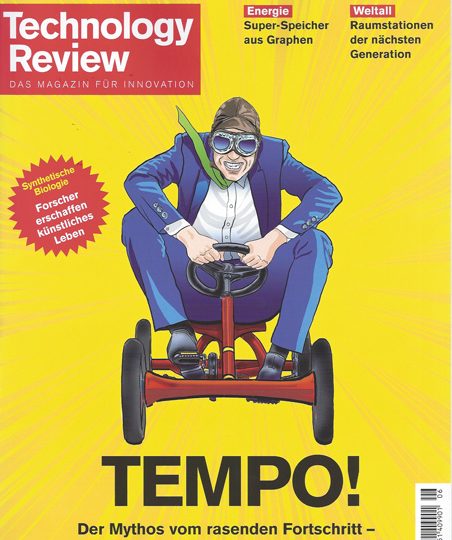 Interview in Technology Review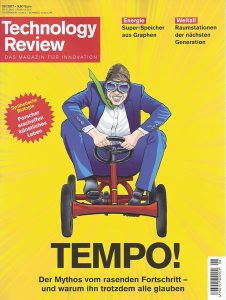 The June 2017 edition of Technology Review (German Edition) featured a synthetic biology special. Biofaction's Markus Schmidt, who for many years advocated the development of better biosafety systems shares his thoughts in an interview with Technology Review on how to improve current safety practices and risk assessment of newly designed organisms and biosafety engineering.
Read the article in Technology Review
For more in depth discussions about biosafety engineering see some of Schmidt's publication:
★ Schmidt M, deLorenzo V. 2016 Synthetic bugs on the loose: containment options for deeply engineered (micro)organisms. Current Opinion in Biotechnology Vol. 38:90–96
★ Schmidt M, de Lorenzo V. 2012. Synthetic constructs in/for the environment: Managing the interplay between natural and engineered Biology. FEBSLetters Vol. 586: 2199–2206
★ Schmidt M. 2010. Xenobiology: a new form of life as the ultimate biosafety tool.BioEssays. Vol.32(4): 322-331
★ Schmidt M. 2009. Do I understand what I can create? Biosafety issues in synthetic biology. Chapter 6 in: Schmidt M. Kelle A. Ganguli A, de Vriend H. (Eds.) 2009. Synthetic Biology. The Technoscience and its Societal Consequences. Springer Academic Publishing (July 2009)
Twitter Feed
Our Twitter feed is currently unavailable but you can visit our official twitter page @biofaction.